Amish Sheds for Sale in Delaware
Today it is not uncommon for homeowners to find themselves in need of extra storage space. Whether it is a cluttered basement or garage, things such as holiday decorations, tools, and more manage to take up space that could otherwise be used for fun and recreational activities. Unfortunately, many Delaware homeowners accept such conditions and struggle to make the most out of what storage space they have. Luckily, we at Amish Structures offer a wide range of quality Amish storage sheds for sale in Delaware that are perfect for housing the belongings that have been cluttering their living space.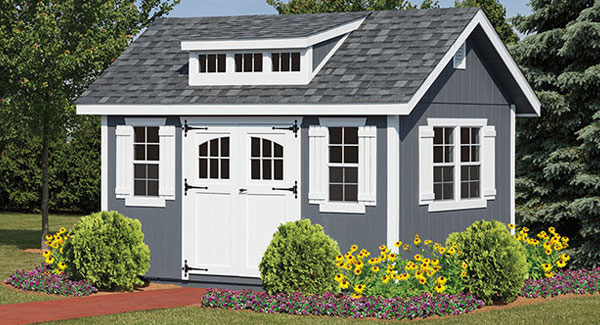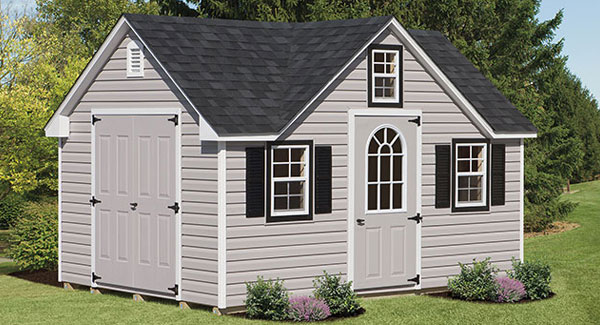 Amish Sheds in Delaware Built to Last
While there may be other sheds for sale on the market, there's one thing that distinguishes ours from the rest – Amish craftsmanship. Our sheds and outdoor garages for sale are all built by skilled Amish craftsmen who use time tested methods to construct some of the finest sheds available in the United States. Amish craftsmen use techniques that have not been cheapened by modern conveniences and as a result, their work stands above the rest in regard to quality and durability.
Get More with an Amish Built Shed
Adding an Amish shed or garage to your backyard comes with the obvious benefit of getting extra storage, however many homeowners are delighted to learn that the addition a shed or garage to their backyard brings with several attractive benefits.
Man Cave or She Shed: Amish sheds are a great place for recreational activities. Whether you would like to play an instrument, paint pictures, or enjoy the space as a makeshift workshop, a storage shed is sure to delight.
Better Organization: When you have more options for storage space on your property, you'll quickly find that organization becomes a breeze. Instead of trekking through the clutter of your basement or garage, you'll be able to quickly access your belongings without the stress of going through countless items.
Appearance: Adding one of our Amish sheds to your backyard can go a long way when it comes to improving your property's appearance. With the many design options available, there's sure to be a shed that compliments the appearance of your home.
Hazardous Materials: Amish sheds are a great place to store hazardous materials. Many homeowners overlook this option however it's important to consider that if you have small children or pets it can be a great choice to store potentially dangerous chemicals and/ or equipment in a storage shed away from their reach.