Sheds for Sale – Eastern Shore, Maryland
If you're an Eastern Shore homeowner looking for extra storage space to house equipment, tools, decorations and more, look no further than the skilled craftsmen at Amish Structures in Queenstown. We've provided countless residents with high-quality storage sheds that have helped us earn a reputation as one of the finest shed builders in Maryland. Choose from 18 different styles that pair with virtually any outdoor setting and get the storage space you need!
Discover Our Many Storage Sheds
Too often homeowners waste valuable living space because they need somewhere to store holiday decorations, tools, and other various belongings. Instead of letting your spare bedroom, garage, or basement go to waste, invest in a quality storage shed to house these items. No matter what your requirements, we can suggest the perfect shed for your needs.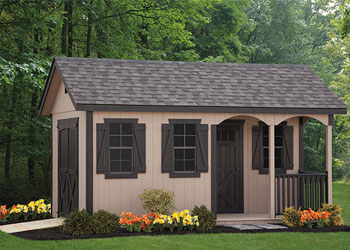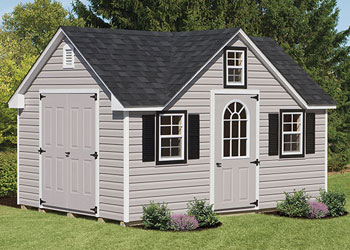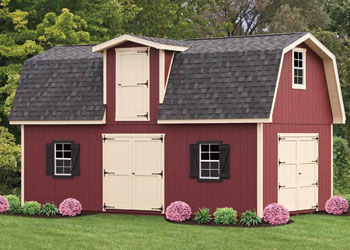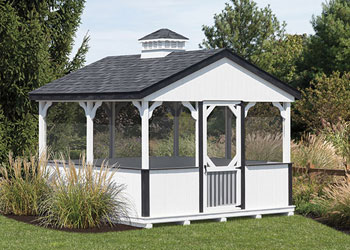 Benefits of Sheds
While storage is the most common use for backyard sheds, many homeowners are discovering the multitude of possibilities that await them when they invest in one of these backyard structures.
Man Cave or She Shed: Storage sheds serve as excellent man caves or she sheds. Due to our high-quality construction homeowners can outfit their sheds with the peace of mind knowing that their belongings are safely secured and will remain intact.
Workshop: Homeowners that enjoy woodworking find storage sheds to be the perfect location to construct their favorite projects. Because they're removed from the house, the noise from equipment doesn't cause as much of a distraction to those in the home and by working in your storage shed, you're able to use your garage for its intended purpose.
Music: If you love to play an instrument, but have trouble finding time to play because members of your family find it too distracting, then consider buying a shed to conduct your own private jam sessions. Backyard sheds are great places to play and hone your skills as a musician.
Art Studio: When it comes to painting or creating other forms of art, solitude and silence are vital in the minds of many artists. By choosing to paint inside the walls of a storage shed, you ensure the quiet and peace of mind that you desire.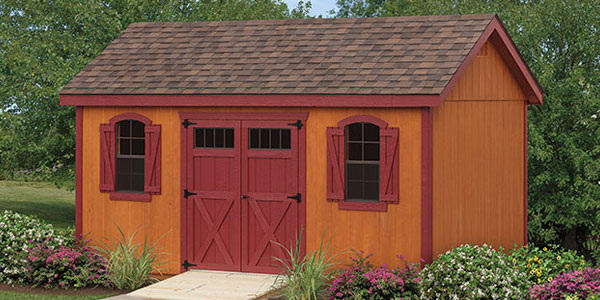 Amish Built Shed for Eastern Shore Residents
When it comes to quality sheds, Amish Structures has you covered. We take pride in providing Eastern Shore residents with high-quality sheds and continuously exceeding customer expectations. We invite you to browse our site to learn more about us and to view our other product offerings. Contact us today to learn more!